Welcome to Downtown Ardmore!
We are so happy that you have chosen to locate your business here. Boasting an excellent public school district, accessibility by multiple modes of transportation, and the seat of Lower Merion Township, Ardmore is an attractive place for residents, businesses, and visitors alike.
The Ardmore Initiative is a business district authority that works to create and maintain a thriving, economically viable Downtown Ardmore. Our dedicated staff cleans the streets every morning, administers grant programs for business and property owners, and promotes Downtown Ardmore as a shopping and dining destination. We work with you as you grow, starting with your first step of securing a space and continuing with other forms of business support.
Many business and property owners have benefited from our two main grant programs – the Business Assistance Grant Program and the Façade Improvement Grant Program. The first offers grants of up to $25,000 for new and expanding retail and restaurant businesses. The latter offers matching grants of up to $5,000 to business and property owners making architecturally appropriate improvements to their facades. Please check our website or watch for emails regarding availability of funds for these programs.
Perhaps our most visual effort to promote Downtown Ardmore, we maintain the DestinationArdmore.com. website. Destination Ardmore is where residents and visitors can go to learn about new businesses, local events, construction news, and includes a resources section for businesses, where you can find helpful Township links and other general information.
We produce a calendar of promotional events which attract thousands of visitors to the district every year and boosts Downtown Ardmore's reputation across the region. Our marketing team drives public attention to new and exciting businesses so that the public knows you're open for business from day one.
Finally, we advocate for your interests regarding Township matters and beyond. We are in constant communication with Township staff, making strides toward better parking options, conscientious development, and improved streetscapes.
We encourage you to visit our office, give us a call, or send us an email whenever you need something or are simply interested in getting more involved in the business community. We look forward to helping your business thrive and to having you as an addition to our Ardmore community.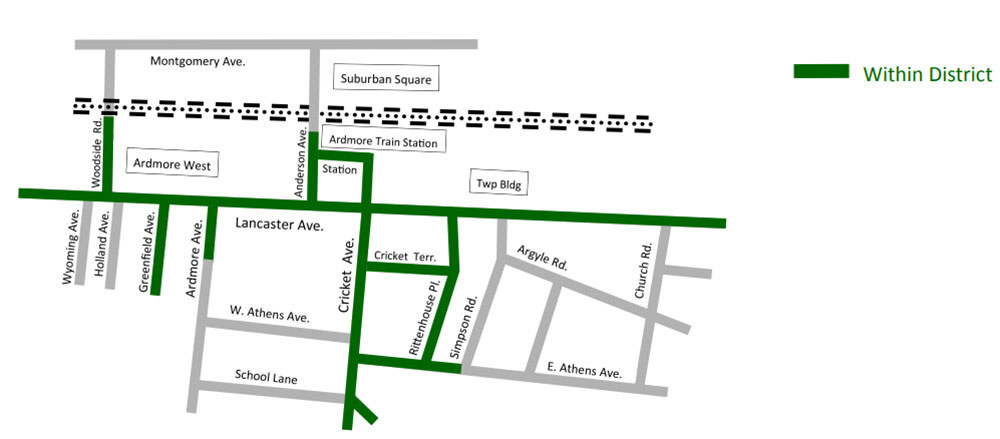 Subscribe to our Newsletter