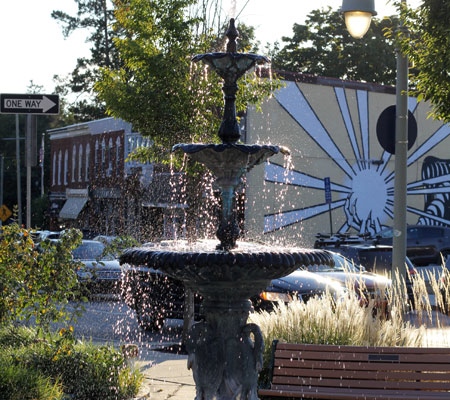 Ardmore named as one of the most "walkable" towns in Philadelphia
"The Main Street of the Main Line" just keeps getting better.
Median Home Sale Price: $410,000
Vs. 2020: Up 2%
Transit: Ardmore station, SEPTA Paoli/Thorndale Line; bus routes 44, 103, 105 and 106
What makes it great: Ardmore has the largest and busiest of the Main Line's downtowns, supplemented by nearby Suburban Square, one of the nation's oldest planned shopping centers.
Believe it or not, Ardmore was once home to industry as well as shops and people: From 1905 to 1954, the Autocar Company built trucks in its downtown plant. Though all traces of motor vehicle manufacturing have vanished, you can still buy cars from several dealerships on downtown Ardmore's fringes. This past summer, Lower Merion planners okayed replacing two of them with a retail-and-apartments project that will strengthen the downtown's appeal by bringing even more residents to Lancaster Avenue. As it is now, Main Liners young and old flock to performance venues like Ardmore Music Hall, restaurants like CAVA, and craft breweries both big (Iron Hill) and small (Tired Hands).
Source: Philadelphia Magazine