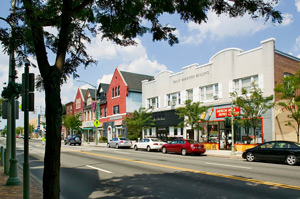 The Ardmore Initiative is pleased to announce the release of $25K in a forgivable loan program for small businesses in the downtown Ardmore business district.  This program is in addition to the Lower Merion Township program previously announced.
To apply for the Ardmore Initiative program, please download and fill out the below application and email to danielle@ardmoreinitiative.org.  The application deadline is June 22, 2020 at 5pm.
Application Checklist for Small Business (Forgivable) Loan Program Documentation required:
Cover Letter (1 page PDF) that provides the following:
Overview of your business
Plan for how you will use these funds to recover
Narrative about your loss of revenue due to COVID-19
Any other relevant comments or notes you deem necessary
Application Form
Documentation of loss of revenue due to COVID-19
Financial information demonstrating that your business has been profitable for at least 2 years prior to March 2020
Proof that at least one of the retained FTE employees was LMI before hire or would be LMI if not retained. This can be demonstrated in one of the two following ways: o W-2 of eligible employee(s) or
Self-Certification form
Please email all completed application materials to Danielle@ardmoreinitiative.org by 5:00 p.m. June 22, 2020.