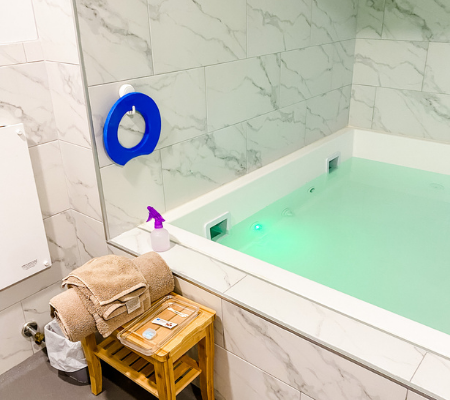 Main Line Float and Freeze
Main Line Float and Freeze was created after the owner, Sean Fleming, had a fracture to his tibia and fibula. The discovery of flotation therapy, and other means of natural recovery, immensely helped with pain relief and stress and anxiety. Combining multiple forms of therapy made it a healing destination for a plethora of conditions. Sean was born and raised in Ardmore, PA and knew he wanted to open the business in his hometown considering the city was experiencing a lot of growth. Main Line Float and Freeze was created for the community to facilitate greater health and wellness and there has never been a greater need for a proactive approach to health. The facility offers state of the art therapeutic technology that is revolutionizing how people improve their health. Flotation Therapy, Cryotherapy,  Infrared Sauna and Compression Therapy are some of the main services. These services are helping people reduce stress, anxiety, get better rest, recover muscles faster, increase circulation, find deep meditation, lower blood pressure, among many other benefits. Main Line Float and Freeze customers can experience what top athletes and world leaders are doing to stay in an optimal state. 
Main Line Float and Freeze has four float tanks; three are private cabin style rooms and the other is a completely open room, available for couple floats. Each float room has its own shower, soaps, and towels. New customers receive a $59 introductory float or three floats for the price of two. All customers are offered a buy one get one free after their first visit. Mother's Day Specials of a float and sauna combo currently available as well as an immunity pack and a package for expecting mothers. Visit Main Line Float and Freeze for details!